About TR Image

About travel roll
About TR – Definition
DEFINITION
Travel rolls are rolled up travelogues (travel diary) with daily life drawings from Cambodia. Unrolled and framed to exhibit their beauty, or kept rolled up to preserve the memory, they are a beautiful piece of artwork illustrating Khmer culture. All rolls are 100% made in Cambodia. They make excellent gifts or souvenirs and capture the beauty of the country. Travel rolls are 15 cm x 150 cm.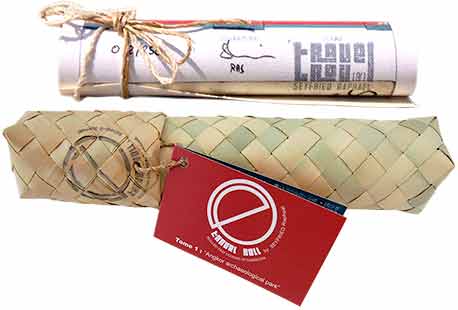 About TR – Technique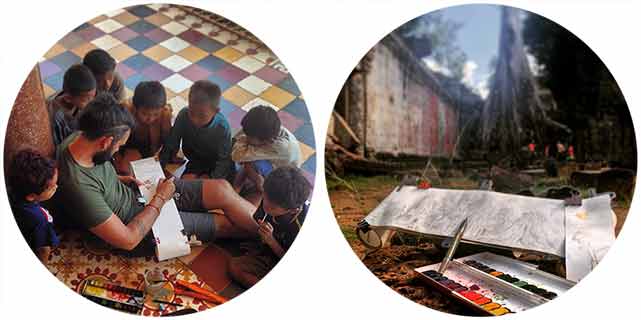 TECHNIQUE
Technically, I work in pencil and watercolor on a roll of 300 gr paper. I aim to complete most of the work on site, conditions permitting. I scan all travel diary rolls to select only few drawings for further editing. I then utilise computer programs before reproducing on canvas or paper. The working technique is similar to comic book work.
About Travel Roll – Project – 2021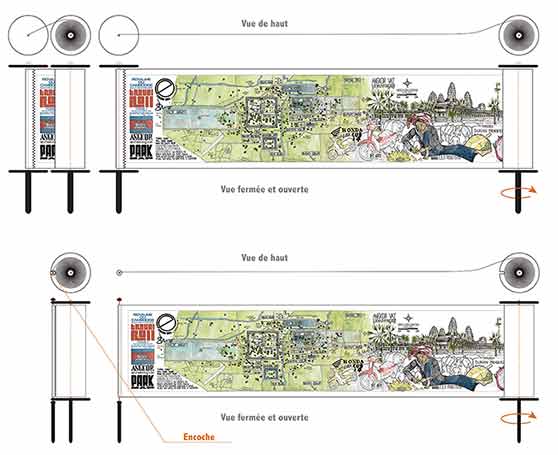 PROJECT
My final project is to compile all my travelogues (travel diary) in a giant travel roll (including all edited and unedited works), like a kind of a scroll, a torah or just like the book "On the road", original roll from Jack Kerouac. Using my ethnographic approach to documenting, it brings a fresh view to Khmer culture and life in Cambodia, a kind of research laboratory for an in-depth journey. I will also insert anecdotes and diary quotations alongside my drawings to give a full impression about what was happening at the time of creation. With the travel diary roll, I want the viewer to feel like they were in Cambodia with me witnessing the same scene. The idea is to translate it in 3 languages (English, French and Khmer) so it would be available at a larger scale and given to children in Khmer schools throughout Cambodia.
About TR – Publications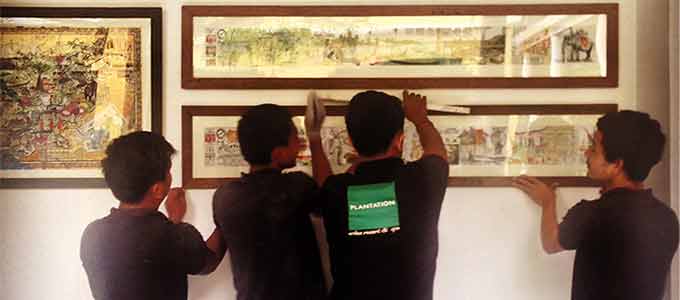 Share with